Leggi in Italiano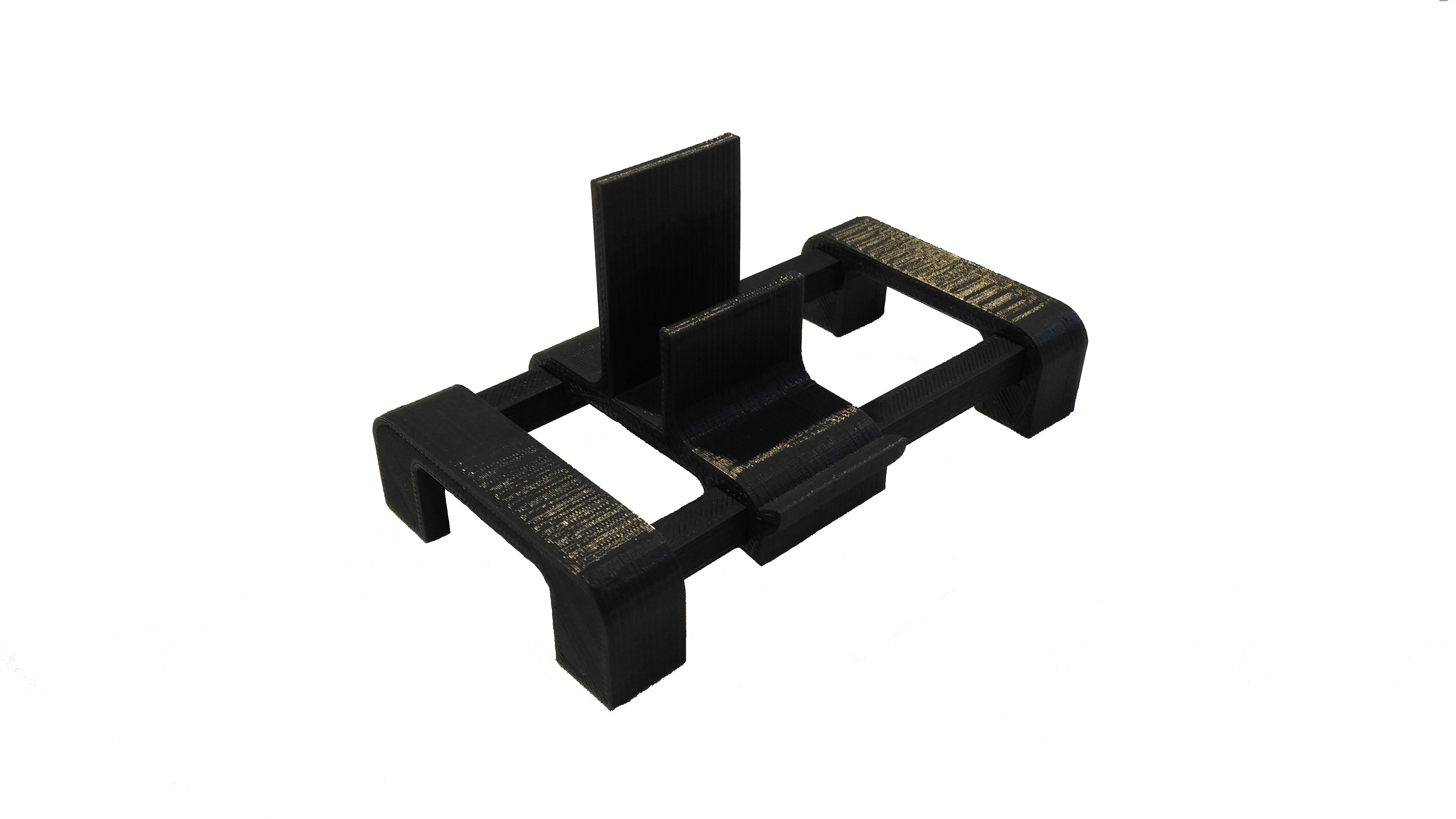 This project is linked to the App "Stereo Photo VR", but can also be considered independent.
The cart is used to improve the accuracy in making stereo photos (3D) and to simulate the observer's point of view. It is recommended to place the cart on a solid basis and not on a slope and move slowly on the track to prevent unintentional displacements (ideal is to attack the rubber stoppers to the bases in order to increase the adhesion).
The spacers are used to make photos with 'reduced' stereo effect, ideal for close objects that would otherwise be 'duplicated'. Just enter one or more spacers on the tracks to reduce the movement of the carriage. Experiment to get the best result considering these simple formulas:
Distance in cm between the two points (interaxial) x 30 = minimum distance from the subject
Minimum subject distance / 30 = Distance between the two points (interaxial)
Here you can find more information on the principle of working to improve photo shots: http://dashwood3d.com/blog/beginners-guide-to-shooting-stereoscopic-3d/
I note that in order to allow for easy joint, the dimensions of the pieces have tolerances which may, however, vary depending on the accuracy of the printer and the type of extrusion as well as the material used.
If you have any difficulties or suggestions, you can contact us by sending a message from the contact page.
In the zipped folder, you can find printable stl files with a 3D printer:
Cart version 4 (Carrello versione 4)
80mm length bin (to be printed 2 times) (Binario 80mm di lunghezza)
110mm long bin (to print 2 times) (alternative to the previous one) (Binario 110mm di lunghezza)
Base (to print 2 times)
Thickness of 1mm and 2mm combinable (Spessore da 1mm e 2mm)
Set of 3cm, 2cm and 1cm spacers (distanziatori )
NOTE: Any damage created or suffered will in no way be attributed to this site and its representatives. Print files are free, but can not be sold, published, or linked to other sites or used without consent. The site and its representatives are not responsible for the use of the material provided and any errors.